Marriage Fellowship
Marriage Fellowship
A Marriage Fellowship for Everyday Couples Who Love Jesus And Each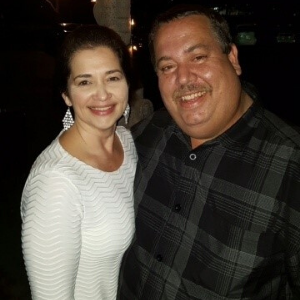 Who Are We?
The Word of Truth Church Marriage Fellowship happily referred to as the "#2 Fellowship" due to our acknowledgement that our first love must be to our Heavenly Father, is led by Pastor Ho'olulu and Denise Brito. Ho'olulu and Denise have been married for 30 years and have two grown children. Their desire is to encourage and build up married couples in the Body of Christ, and to prayfully inspire couples to strengthen their relationships first with our Heavenly Father, and with each other. "We sincerely desire to see marriages restored, strengthened, edified, and filled with the love of Jesus Christ, and a deeper love and appreciation for each other. And to finally experience the fulfilling marriage declared possible by and through the wondrous Word of God."
What We Believe
We believe that every marriage is sacred and special, but we know that life is tough sometimes. We want to help you learn how to fight for your spouse and create a relationship that can endure every season. Our goal for every relationship is that God is the center of the masterpiece that is your marriage.
Come And Join Us!
If you would like to join us, please fill out the form below and we will contact you to answer any questions you may have, and welcome you to be a part of the next "#2 Fellowship". Our Marriage Fellowships are generally held on the 2nd Friday of the month, but dates do change occasionally so please be sure to contact us and we will get back to you with the latest information.
We look forward to seeing you at our next fellowship.
Come Join Us And Take Your Marriage To A Whole New Level